Gloria Received Her Camera – Photos and message coming soon

Donate to Help Gloria Ushigua Protect the the Sapara Peoples on Crowdrise
We ask you to kindly donate whatever amount you can to help support the safety of the Sapara community members.
Over the last few months Gloria has reported several home break-ins and an attempted abduction of one of the Association members while she was gardening. This follows on the heels of the death in highly suspect circumstances of her sister-in-law, Anacleta Dahua Cují.
We have included more information on this page in both English and Spanish.
The United Nations,' the International Community's and the Government of Ecuador's Responsibility to Protect the Sapara People from Genocide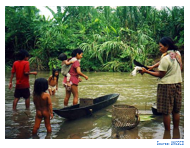 The extreme vulnerability to extinction of the Sapara People has been compounded exponentially by the granting of oil concessions by the government of Ecuador to the Chinese oil companies Sipec and Andes Petroleum earlier this year, which merged with the Chinese conglomerate PetroOriental for blocks 79 and 83. The Sapara's Peoples' territory is in these blocks. According to the Los Angeles Times, "Experts and activists fear that the deal could destroy a pristine rainforest ecosystem and threaten unique, endangered cultures, including two isolated indigenous tribes", [1] [the Tagaeri and the Taromenane]. READ MORE
---
WORKING PAPER ON THE SAPARA NATION, ITS HISTORY AND A GENOCIDE IN THE MAKING
DOCUMENTO DE TRABAJO SOBRE LA NACION SAPARA, SU HISTORIA Y UN GENOCIDIO EN CIERNES
Gloria Ushigua, President of the Sápara Women's Association of Ecuador
Gloria Ushigua, President of the Sápara Women's Association of Ecuador (Ashiñwaka) speaks about her work to protect her territory in the Ecuadorian Amazon.  Published on Sep 29, 2016
---
READ MORE:
---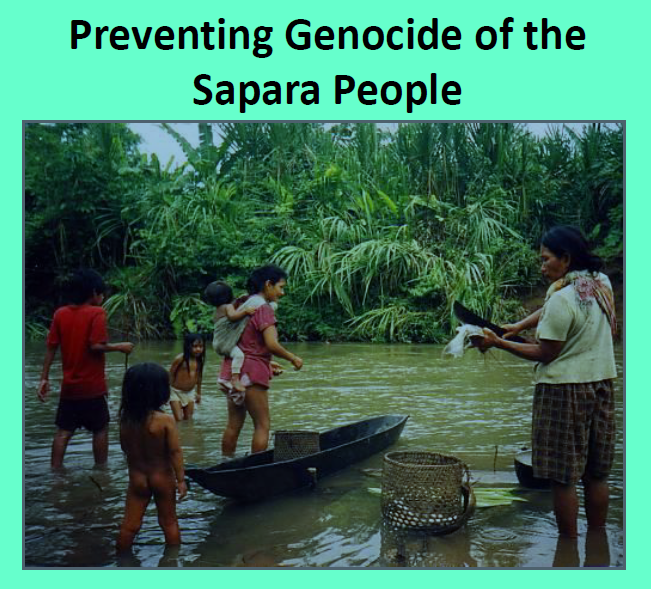 ---
Estimados señores reciban saludos cordiales desde Pastaza de parte de las mujeres sapara quienes estamos resistiendo ante la discriminación y amenazas violentas por parte de Pro petroleros y estado para  la explotación de los Bloque 79 y 83